When you find someone's post on TikTok you might be interested in looking at their profile and knowing more about them. A great place to start is their TikTok biography (or TikTok bio for short).
The TikTok bio is commonly used to provide a quick background info on the author, so it's important that you know how to quickly find someon's bio on TikTok.
Step 1 : Access someone's TikTok profile
The first step is to navigate from the single post on TikTok to the author's profile. Doing so is incredibly easy as all TikTok posts contain the Username and Profile Picture of the author and if you tap there, you'll be redirected to their profile.
Here's a quick screenshot so you can quickly recognize where you can tap to access someone's TikTok profile: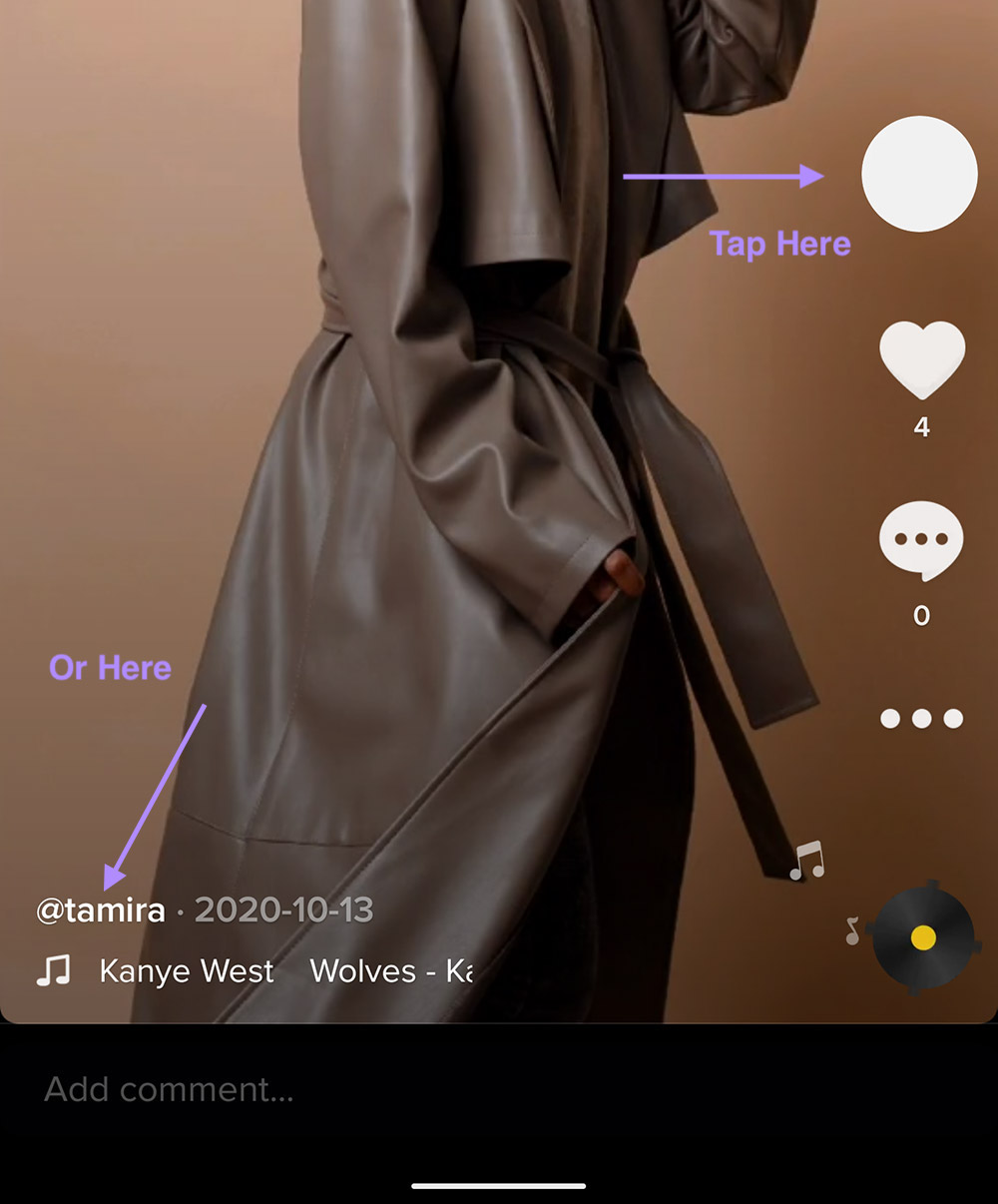 Step 2: locate the biography on the TikTok profle
Once you complete the previous step, you will land on the TikTok profile of the author of the post.
The TikTok Bio is located below the profile picture, and statistics, just above from the post list, as shown in the screenshot below: