It happens to the best of us: you've created your wonderful Link in Bio, you added it to your Instagram profile but it's not clickable.
The link is visible, but when you click or tap on it, nothing happens.
So, why is the Link in Bio on Instagram not clickable?
The reason why your Link in Bio is not clickable (or tappable from mobile), is because the link was added to the Bio field of your Instagram profile, instead of the dedicated Website field.
While the Link in Bio is part of the Biography, in order for it to be interactive, you need to place it into the Website field of your Instagram profile.
The Biography allows interactions (clicks and taps) on Hashtags and Mentions, but not on links.
How can you solve the Link in Bio not being clickable on Instagram?
It's very easy and quick to fix the issue of the non clickable Link in Bio. You just need to move the link from the Bio field to the Website field of your profile.
Below you can find the step-by-step instructions for the Instagram official mobile app:
Step 1 - Head to your Instagram Profile
Open the Instagram App and tap on your profile picture to access your Instagram Profile

Step 2 - Edit your Instagram Profile
From the Instagram profile, tap on the Edit Profile button to access the Edit Profile page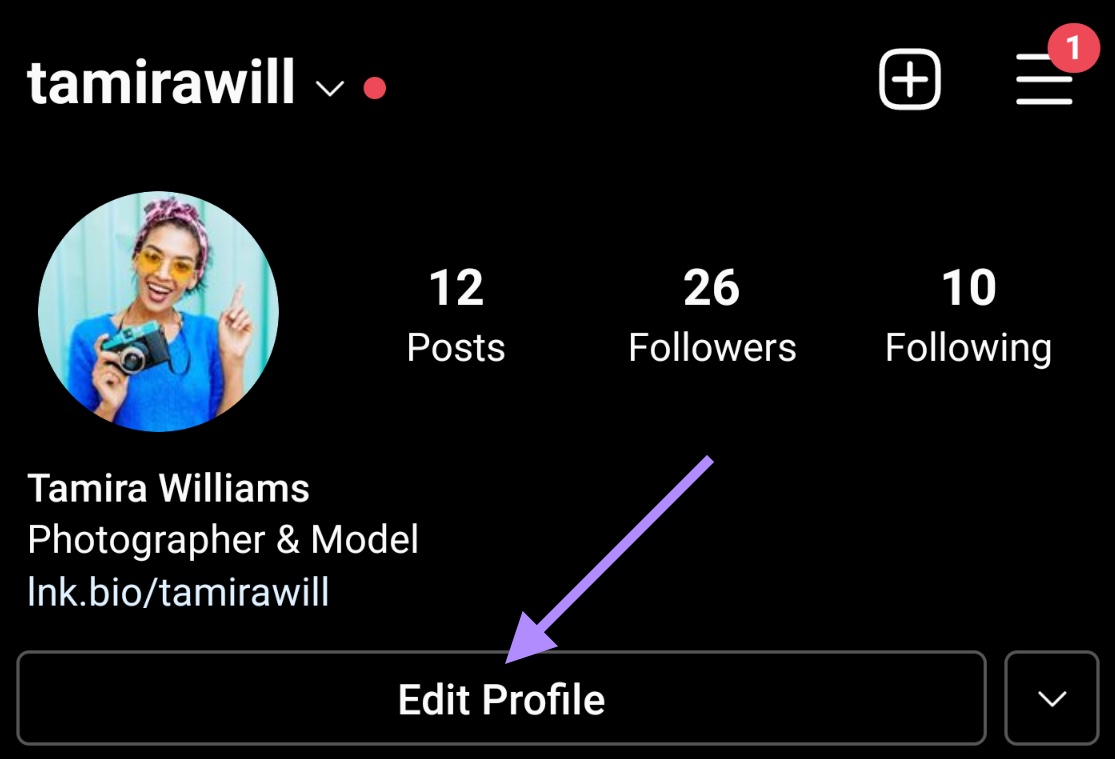 Step 3 - Move the Link from the Bio to the Website field
Locate your Bio field, copy your Link in Bio url and move it to the Website field, as shown below: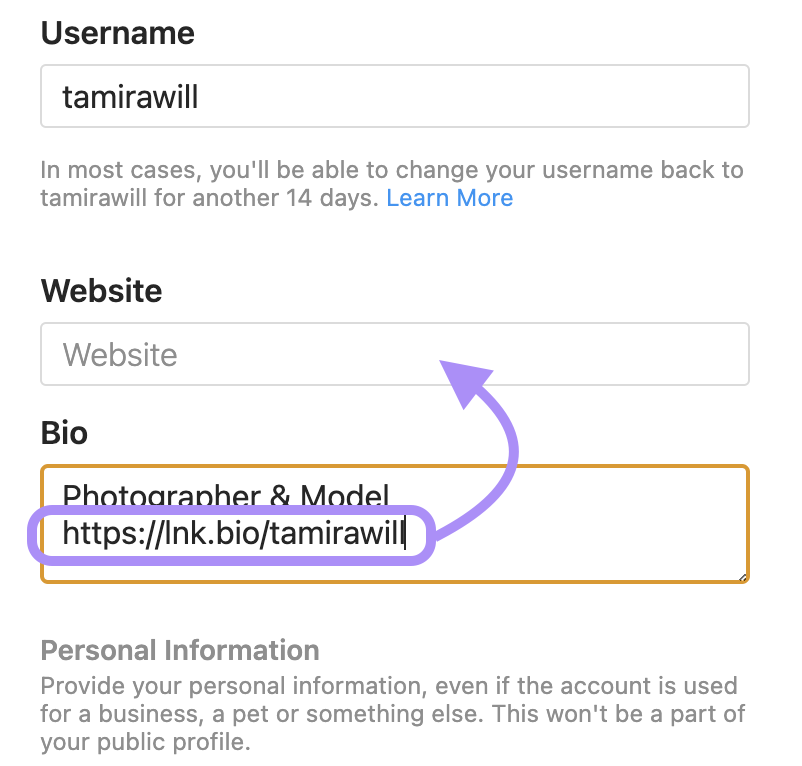 All done! Your Link in Bio will now appear below your Biography and will be clickable / tappable from both Desktop and Mobile devices!