There are several ways in which you can indicate that you use Link in Bio on your Instagram posts.
Option 1: Hashtag #LinkInBio
The first and most common one is to use the widely recognised hashtag #linkinbio . You should place the hashtag #linkinbio at the end of the main text of your caption, well above the rest of the hashtags.
This is to make sure that this captures the attention of your audience and is not ignored.
If you add #linkinbio in a list of hashtags, your visitors might not notice it and therefore be unaware that they can get more information about that post by vising your Link in Bio.
Here's an example with the #linkinbio hashtag placed correctly, in a visible way.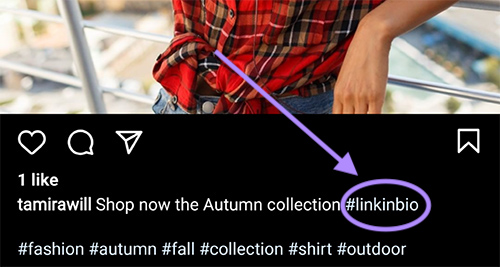 Below is instead a wrong example of Link in Bio implementation, where the hashtag is completely lost among other hashtags and thus not visible.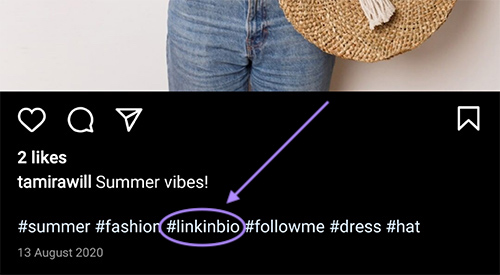 Option 2: specify Link in Bio in your description
Alternatively, you can also integrate the fact that more information can be found in your Link in Bio directly in your caption.
This is quite engaging and gives a more natural feel to the caption, providing a suggestion to your followers and visitors.
Here's an example of how the Link in Bio can be integrated in your Instagram posts captions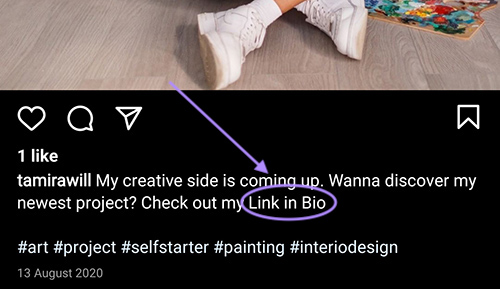 You can of course mix and match the above examples, but it's important that you're constant in how you indicate your Link in Bio on your Instagram posts, so that your followers always know how to quickly identify your linked content.