Most power users, influencers and brands are currently using a specialized service like Lnk.Bio to manage multiple links in their Link in Bio.
This means that when a visitor clicks on your Link in Bio, they will land on an intermediate, optimised page that allows them to choose where to go next.
In order to optimise the engagement of your visitors, you need to carefully plan which links to show in your Link in Bio page and also in which order, so that the most rewarding are always the most visible.

Below you can find 3 key elements for your Link in Bio page.
1. Social Media Accounts
Cross-engagement is one of the most important benefits of using a Link in Bio solution. Let's see why: a visitor might find you via a certain social network (e.g. Twitter), but they are actually mostly active in another one (e.g. Instagram); it's important that they start following you in their favorite channels, where they can be more exposed to your content and therefore engage more with it.
Therefore, showing all your main Social Media Accounts in a very well visible manner is crucial. However, the Social Media links should be represented differently than, for example, the list of your blog articles. The most common form to represent them is via an uniformed list of official icons.
Lnk.Bio does this splendidly, providing a huge and evergrowing collection of Social Media sites that can be integrated with just 2 clicks and that are beautifully displayed at the top of your profile. See below an example: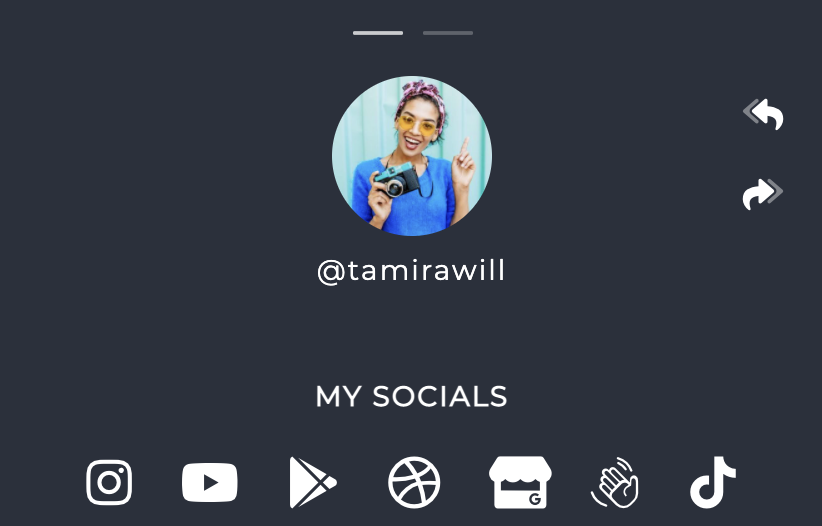 2. Donation/Support Box
If you are a content creator or activist, receiving donations and support for your precious work is of the outmost importance. A donation/support box should have a huge visibility on your Link in Bio, so that your conversion rate can increase.

Furthermore it's important that you integrate as many payment services as possible, so that users can opt for their favorite one to donate/support your cause.
Again I will use Lnk.Bio as a reference, since the Donation/Support box integrates greatly at the top of the page and expands to provide a lot of service options. It supports PayPal, Cash.App, Venmo, Ko-Fi, and many others, and best of all it takes 0 commission.
See below for two screenshots showing the donation/support box as closed and open.
Closed Donation/Support Box
Open Donation/Support Box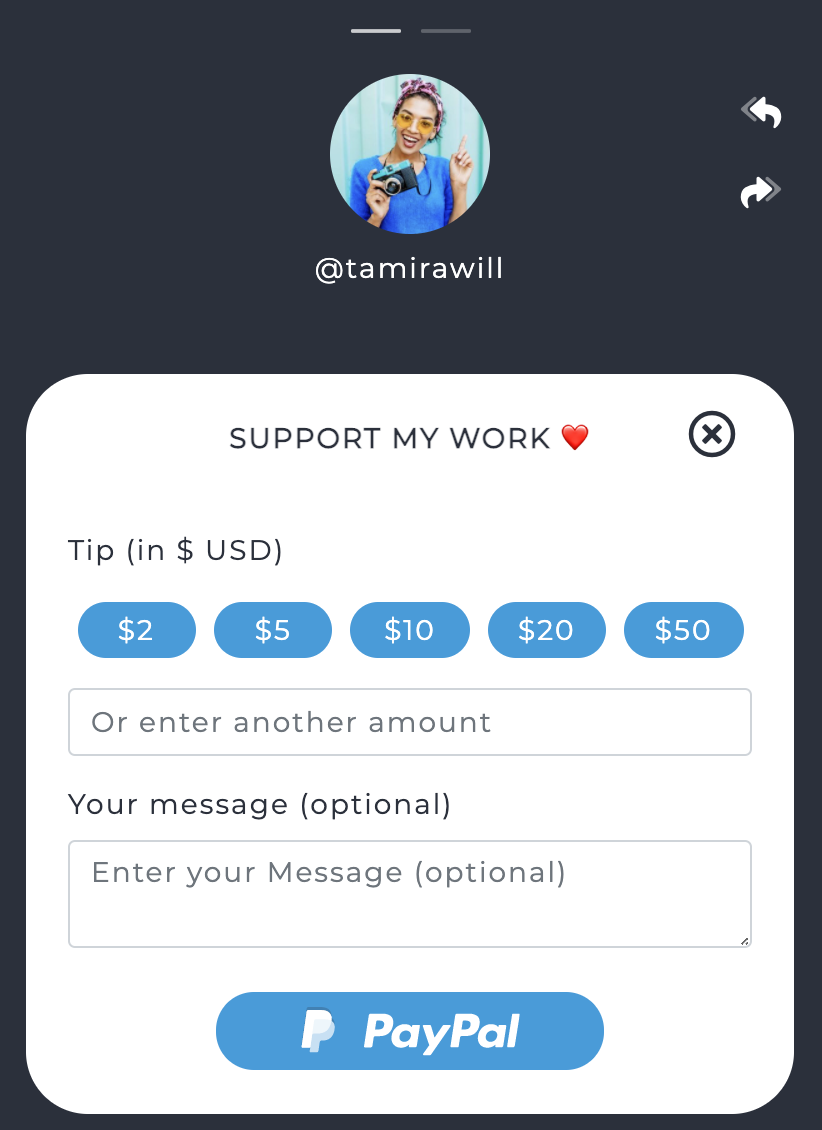 3. Quick ways to get in touch
Especially for businesses/ecommerces/brands, it's important to provide your customers a quick way to get in touch. It can be the good old email, but also Whatsapp, Telegram, Signal or Facebook Messenger.

The important thing is that a visitor landing on your Link in Bio can quickly find a way to contact you.
However, contact icons should be positioned strategically, not to distract users to interact with your other social media or access your product information.
We recommend to add the contact information at the bottom of your Link in Bio, possibly under the form of icons.
Here's another quick example from Lnk.Bio: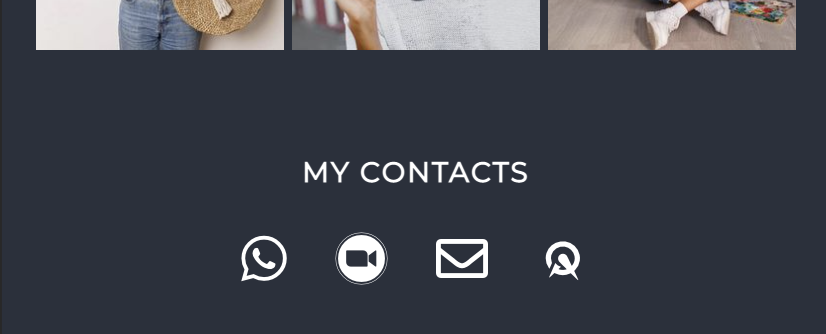 Conclusion
There are of course other important elements to your Link in Bio, which we'll cover on other articles, but these 3 components are crucial to increase engagement and improve your overall Social Media performances.