Activists, Educators, No Profits, Content Creators, Musicians, Artists and many others, rely on the donations/support they receive from their Social Media Followers to fund their works and continue improving our society.
In order to maximise the possibility that one of the followers might donate to their cause, authors should make sure to make it as easy as possible for people to donate/support.
A Donation/Support Box is a fundamental element of any Link in Bio page, and should have a few key elements to be as successful as possible. Below you can find the most important elements that your Support/Donation box should have:
1. At the top
Don't be shy! Donations/Support is what keeps your work going, so make sure the Donation Box is at the top of your page! We suggest to place it right after your profile picture, so that people can recognize you then immediately see they can contribute to your work.
See a good positioning example below from Lnk.Bio: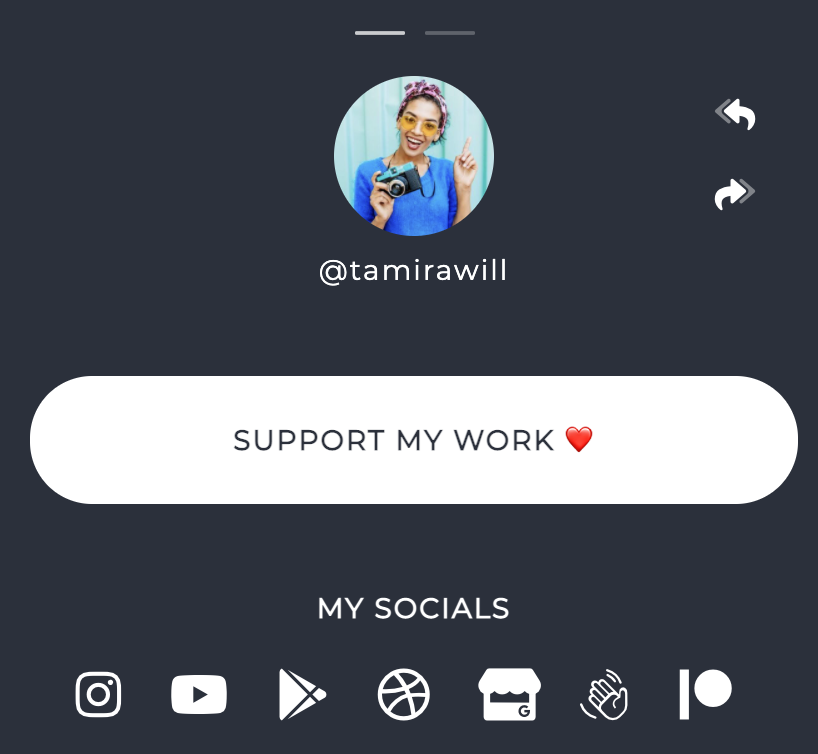 2. Open/Close
While you want to capture the attention of your followers, you don't want to be invasive. That's why a good donation box has a captivating button that expands AFTER the follower taps on it.
This way you have a good attention grabber, without occupying the whole mobile screen. At the same time, once the box is open, you have a lot of space for information.
The previous screenshot showed how the box looked like when it's closed. Below you can see an example of how it looks like once open.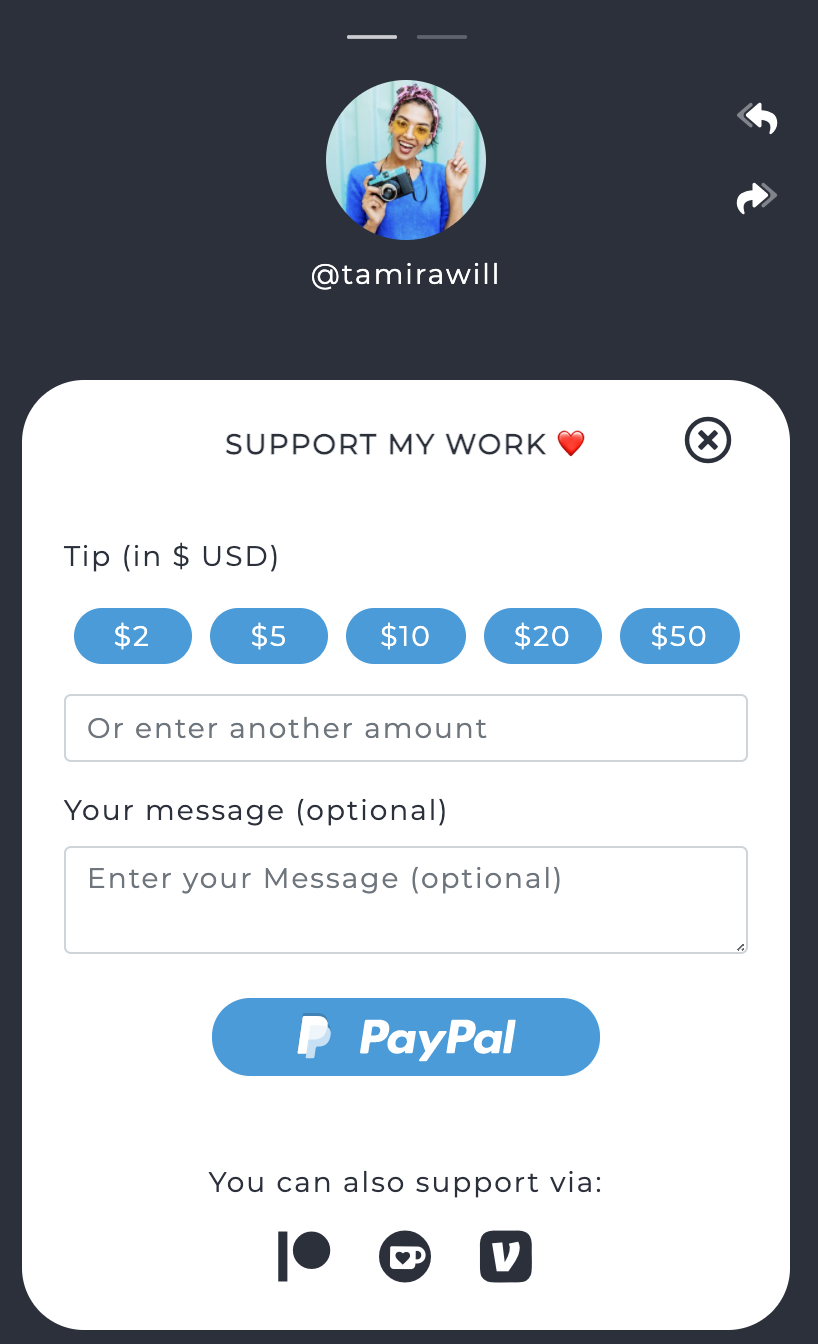 3. Many payment methods
Not everybody has PayPal, not everybody can use Cash.App. You need to give people the choice to contribute to your work with their favorite method. This will greatly increase your change of receiving a payment.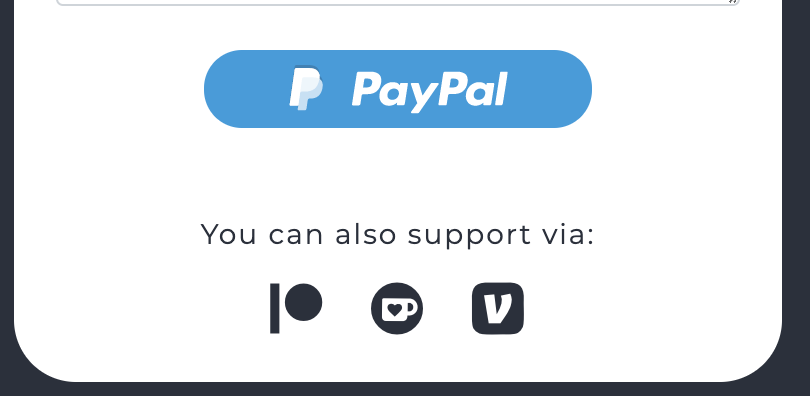 4. Direct Donation Form
Make it easy for people to submit a donation! Your box should contain a form which makes it easy to select the amount and donate without leaving the page. Not all providers support this, but if you can you should do it.
Conclusion
Spend a few minutes to configure your Donation/Support box on your Link in Bio to ensure you have the highest chance of receiving support from your followers.
If you're looking for a Link in Bio service that offers a great Donation/Support box with a lot of customisation, try Lnk.Bio for free!